Vitalii Stiuchenko is an experienced and dedicated web developer and member of the Clienteer CRM engineering team. His peers describe him as a very pragmatic worker who is always willing to help his teammates. Check out my interview with Vitalii below to learn more about his journey to his current position at Imagineer and his future travel plans to the United States and beyond!
Tell me about your journey to your current role as a Clienteer Web Developer at Imagineer. 
"This is my second job as a software engineer. At Imagineer, I've worked for a long time to get where I am, and my journey here began as a junior developer. While in this role, I spent a great deal of time learning from my teammates and the projects I worked on, which allowed me to grow into a role as a software developer and then eventually into the current position I hold today as a web developer. It was certainly a challenging and exciting journey because we use a lot of different technologies here, and our projects can get quite large and complicated, so there is a need to navigate well through the ins and outs of our CRM's architecture."
What is an interesting fact about yourself? 
"Outside of work, I love to watch and participate in sports, such as basketball. I am also a frequent traveler, and always up for exploring new places in Ukraine or abroad. During the winter months, when the frigid weather prohibits me from traveling and being active outside, I like to spend time reading my favorite literature genre, science-fiction."
What is your favorite thing about working at Imagineer?
"Currently, my favorite thing here is improving the Clienteer Web experience, especially investigating exciting web technology like .Net Core and Angular framework for us to utilize and create new features for our product."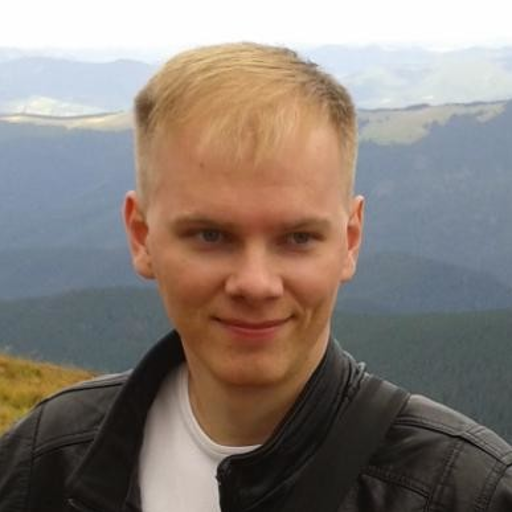 What are you looking forward to the most in the next year?
"I am looking forward to the growth of Imagineer in the next year. Personally, I want to visit a lot of new places, especially in the United States. I am planning on taking a long trip there for the first time in my life, and I couldn't be more psyched! Other than that, I have a lot of smaller, but still exciting, plans for the next year."
Interested in a career at Imagineer? Check out our current open positions!