Julia Sulina is Clienteer's Product Specialist and a dedicated part of Imagineer's software testing and quality assurance team, the last line of defense between our users and dreaded software bugs. Being a member of our Ukrainian team, Julia loves traveling around Europe and around the world, and is described by her teammates as being exceptional at managing her team's priorities, making keen decisions, and being a pragmatic and insightful worker, which are all qualities we love at Imagineer! Read below about Julia's road at Imagineer, some of her interests, and what she is looking forward to in the coming year!
Tell me about your journey to your current role as a Clienteer Product Specialist at Imagineer. 
"I have worked at Imagineer since 2007. I started as a software tester. Two years later, I became the only member of the QA team, which was pretty tough! But when our team here started to grow, I became a product specialist, started teaching our new employees, and managing the QA team.
What is an interesting fact about yourself? 
I adore traveling and quite often travel all around. I also like raising orchids and plant quite a few in my flat. I'm also mad about theater and try to attend as many interesting plays as I can. On top of that, I also perform in amateur theater, although I haven't been there in a while, but I hope we'll be back soon
What is your favorite thing about working at Imagineer?
It's just a great team! Amazing people who inspire me with their enthusiasm and their achievements.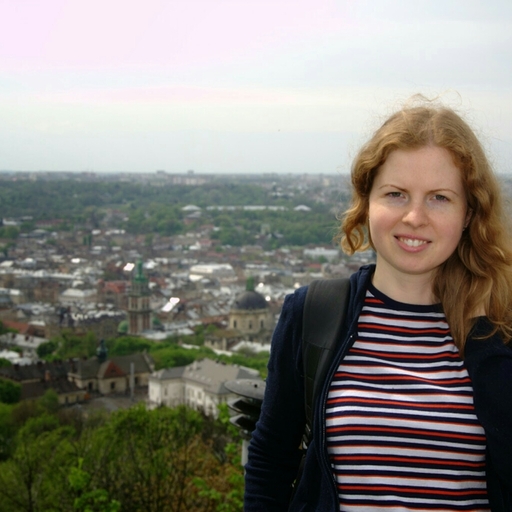 What are you looking forward to the most in the next year?
I'm looking forward to Clienteer's upcoming release with great features in it. Personally, I hope I can visit my brother and his family this summer, they live in China and haven't been able to visit me here yet. I'm planning to spend more time playing sports and take some exciting online courses.
Interested in a career at Imagineer? Check out our current open positions!